Phonak Roger Touchscreen Mic – £585 ex VAT – £702.00 inc VAT

N.B. This product MAY be eligible for supply at a zero rate of VAT. If applicable you can select this option at checkout stage, make a simple declaration, and the VAT element at its current rate will be removed from the purchase price reducing the purchase cost substantially. N.B. Eligibility of zero rated supply is dependent on being a UK resident and the purchase must be for personal (not business) use and paid from personal funds. More details are available on the checkout page.
**At this time we only ship this item to UK postal addresses, tracked and insured shipping costs are included in the price and tracking details are emailed to you when we ship.
Product Code = 052-3297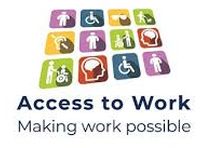 N.B. If your order is related to an Access to Work Claim, before placing an online order please contact us first with details.
The process of supplying equipment through an Access to Work claim is different from a personal purchase and we would want to ensure that everything goes smoothly and all paperwork is processed efficiently.
Phonak Roger Touchscreen Mic is one of the latest additions to the Roger for Education portfolio. It wirelessly transmits a speaker's voice directly to the listener, offering speech-in noise improvements of up to 35% over Dynamic FM and an impressive 54% over other FM systems.
Phonak Roger Touchscreen Mic is a direct replacement for Phonak Roger Inspiro.
The new user interface with a touchscreen and indicator light makes Roger Touchscreen Mic simple and intuitive to use. It provides both teachers and students with a simple yet effective indication of when the microphone is powered on and muted.
How do I use it?
The Phonak Roger Touchscreen Mic continuously analyzes speech and noise levels while optimizing functionality and performance. It can be worn by a teacher (Lanyard mode), placed on a table between a small group of 2-5 students (Small Group mode) or aimed by the student towards the person he wants to hear, positioned in close proximity (Pointing mode).
How does the Small Group mode work?
The Phonak Roger Touchscreen Mic can be unclipped from the lanyard and placed on a table between 2-5 students. The built-in accelerometer automatically activates the Small Group mode. By utilizing a system of three intelligent embedded microphones it automatically orients to the student who is talking in the group.
Why use it?
The Phonak Roger Touchscreen Mic is ideal for a student in an interactive modern classroom and provides better access to teacher and peer communication, boosting speech understanding and engagement in all activities.
Phonak Roger Touchscreen Mic ships with a charger, lanyard, pouch, audio cable, recording cable and User Guide.
This product attracts a two year RTB (Return to Base) manufacturers warranty which you can extend to five years for an extra fee of £150.00, please ask if required.
If you are unsure about anything else please contact us.