Phonak Roger Table Mic II with remote – £1685 ex VAT – £2022.00 inc VAT

N.B. This product MAY be eligible for supply at a zero rate of VAT. If applicable you can select this option at checkout stage, make a simple declaration, and the VAT element at its current rate will be removed from the purchase price reducing the purchase cost substantially. N.B. Eligibility of zero rated supply is dependent on being a UK resident and the purchase must be for personal (not business) use and paid from personal funds. More details are available on the checkout page.
**At this time we only ship this item to UK postal addresses, tracked and insured shipping costs are included in the price and tracking details are emailed to you when we ship.
Phonak Roger Table Mic II – Product Code = 052-4118-000P5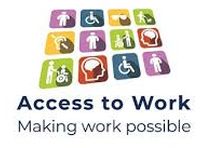 N.B. If your order is related to an Access to Work Claim, before placing an online order please contact us first with details.
The process of supplying equipment through an Access to Work claim is different from a personal purchase and we would want to ensure that everything goes smoothly and all paperwork is processed efficiently.
Phonak Roger Table Mic II is a wireless microphone network especially designed for meetings in large areas, typically large tables in a corporate environment. The Table Mic II is suitable for tables of 8-15 people, enabling people with a hearing loss to focus on work rather than on hearing. For meetings with more than 15 poeple please consider Roger Table Mic II Twin Pack and / or ask us for advice, we are happy to help!
Meetings can be a challenging listening environment. By simply placing a Roger Table Mic II on a meeting table, it transmits clear speech directly to your hearing instruments, allowing you to fully participate.
The audio processing parameters in Roger Table Mic II are fine tuned for meetings. It selects the person who's talking and switches automatically between the meeting participants.
One Roger Table Mic II is perfect for a smaller meeting environment of around 8-15 participants. It is possible to connect several Roger Table Mics and also other Roger transmitters like Roger On for the maximum benefit. (Not Touchscreen Mic, Pass-around Mic, DigiMaster).
Choose the way you hear in large meetings – some meetings are noisier than others. The adjustable pick-up range allows you to adapt your listening comfort and choose the way you hear with the provided remote control. Select a broad pick-up range for little background noise, or a more focused pick-up range when background noise is present.
With a battery capacity of 16 hours you will never have to worry about the operating time. Roger Table Mic II is very easy to use. Connecting the receiver to Table Mic II is done by the simple push of a button. Table Mic II can also transmit the sound of multimedia e.g. computer audio
Please note
that Roger Table Mic II is a transmitter, and as such needs
Roger receiver(s)
also to work, a Roger Table Mic II will not transmit directly to hearing aids without Roger receiver(s) in the equation. Please read
this page
if unsure.
Phonak Roger Table Mic is supplied with a remote control, UK wall plug with USB to MicroUSB charging lead, a storage pouch, 3.5mm and RCA / phono audio cables to connect to media and a User Guide.
This product attracts a two year RTB (Return to Base) manufacturers warranty which you can extend to five years for an extra fee of £150.00, please ask if required.
If you are unsure about anything else please contact us.