Phonak Roger Pass-Around Mic – £410.00 ex VAT – £492.00 inc VAT

N.B. This product MAY be eligible for supply at a zero rate of VAT. If applicable you can select this option at checkout stage, make a simple declaration, and the VAT element at its current rate will be removed from the purchase price reducing the purchase cost substantially. N.B. Eligibility of zero rated supply is dependent on being a UK resident and the purchase must be for personal (not business) use and paid from personal funds. More details are available on the checkout page.
**At this time we only ship this item to UK postal addresses, tracked and insured shipping costs are included in the price and tracking details are emailed to you when we ship.
Product Code = 052-3261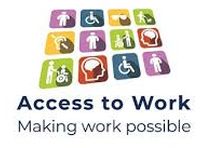 N.B. If your order is related to an Access to Work Claim, before placing an online order please contact us first with details.
The process of supplying equipment through an Access to Work claim is different from a personal purchase and we would want to ensure that everything goes smoothly and all paperwork is processed efficiently.
Phonak Roger Pass-Around Mic is designed to enhance classroom discussions so that not only teachers, but all students are heard clearly.
Thanks to the MultiTalker Network, the voice of other students and teachers will always clearly be heard during interactive classroom activities.
With an appealing design it is the optimal size for kids and teens to hold and fully control. It is automatically activated by voice but it can also be configured for Push-to-Talk functionality. Please note: the Phonak Roger Pass-Around Mic must be used in conjunction with a Phonak Roger Touchscreen Mic.
Operating range of 20m/65ft
Usability: Indicator lights and obvious on/off and mute modes
MultiTalker Network
Students pass-around microphone
Voice Activity Detection mode (VAD)
Push-To-Talk function (PTT)
2 in-built microphones: automatic microphone mode (hand-held, table stand)
Size 161 x 34mm (6.32″ x 1.3″)
Weight 84g
Colour: Champagne
Battery: Lithium polymer 3.7 V DC
Charging Time: Approx. 2 hours
Operating time: Approx. 10 hours
This product attracts a two year RTB (Return to Base) manufacturers warranty which you can extend to five years for an extra fee of £150.00, please ask if required.
If you are unsure about anything else please contact us.