Phonak Roger On IN v2 Transmitter (For Roger Direct Compatible Hearing Aids ONLY) – £1365 ex VAT – £1638.00 inc VAT

N.B. This product MAY be eligible for supply at a zero rate of VAT. If applicable you can select this option at checkout stage, make a simple declaration, and the VAT element at its current rate will be removed from the purchase price reducing the purchase cost substantially. N.B. Eligibility of zero rated supply is dependent on being a UK resident and the purchase must be for personal (not business) use and paid from personal funds. More details are available on the checkout page.
Phonak Roger On vs Roger On IN – Phonak Roger On v2 is suitable for most brands and models of hearing instruments. Phonak Roger On IN v2 is suitable only for certain Roger Direct Compatible Hearing Aids (e.g. Phonak Marvel, Paradise and Lumity and a few other models) and comes preloaded with 2x Roger receivers at a higher price. The licences for the receivers contained in Roger On IN can be transferred across to your hearing aids by your local hearing specialist. If unsure please read this page to check compatibility or simply check with us before purchase.
**At this time we only ship this item to UK postal addresses, tracked and insured shipping costs are included in the price and tracking details are emailed to you when we ship.
Product Code – Phonak Roger On IN v2 Champagne = 056-3027-P5010
Product Code – Phonak Roger On IN v2 Graphite Grey = 056-3027-P7010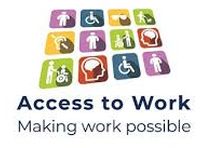 N.B. If your order is related to an Access to Work Claim, before placing an online order please contact us first with details.
The process of supplying equipment through an Access to Work claim is different from a personal purchase and we would want to ensure that everything goes smoothly and all paperwork is processed efficiently.
Roger On v2 is a remote microphone device that is particularly useful for enhancing conversations that occur in background noise, where reverberation is present, and over distance. With its ability to distinguish the direction of incoming speech and Pointing mode 2.0, you have the flexibility to focus on the conversations that truly matter at work, in lectures and during social activities.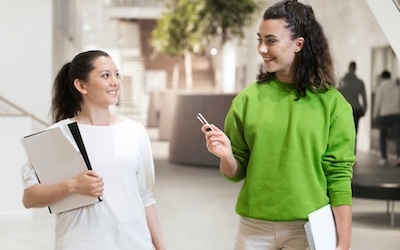 Hear where the sound is coming from – MultiBeam 2.0 Technology automatically compares and chooses the direction with the best signal-to-noise ratio and recognises where the speech is coming from. Delivered directly to your hearing aids, this spatial information enables better conversations in noisy situations. Roger On turbo charges your hearing aids!
Zoom in on the person talking – Pointing mode 2.0 uses three microphones in a row allowing you to zoom in on the person talking where noise is present or in a group conversation where there is a distance to a talker. This mode can be used when the microphone is held in the hand or placed on a table.
Automatic microphone modes for any use case – thanks to the built-in accelerometer Roger On recognises the sound environment and its position, and switches automatically between Table mode, Presenter mode and Pointing mode.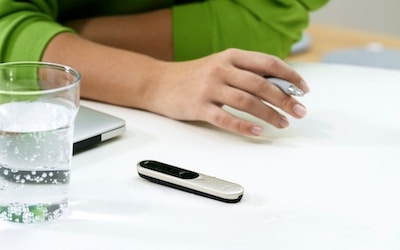 With its display it's possible to see which mode is active and the status of the device.
Connect to other audio devices – it's easy to connect Roger On v2 to telephony, mobile phones, computers and laptops and many other devices and equipment.
Roger On v2 conforms to IP54 standard and is protected against splashes of water and dust ingress. It can be used in everyday situations, like placed on a table where drinks are present or worn outdoors.
myRogerMic app gives you full control. It allows you to personalise the settings of your Roger On v2 microphone according to the environment, giving you extra control and the freedom to simply enjoy the moment.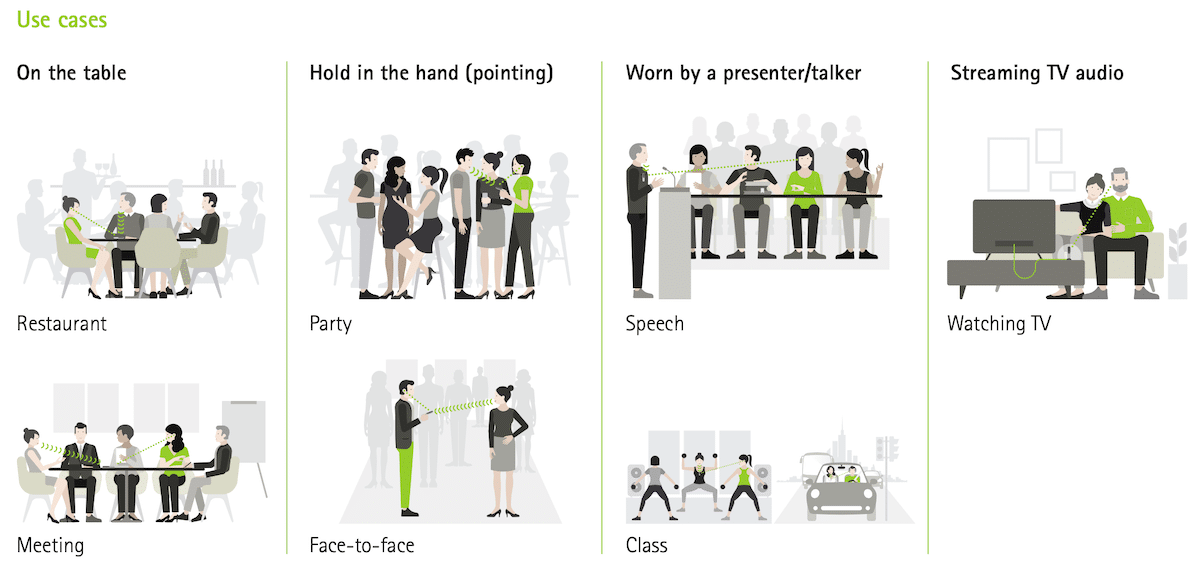 *Please note that Roger On v2 is a transmitter, and as such needs Roger receiver(s) also to work, a Roger On v2 will not transmit directly to hearing aids without Roger receiver(s) in the equation. Please read this page if unsure.
Phonak Roger On v2 can also be used alongside other Roger transmitters in a microphone network. (Not Touchscreen Mic or Pass-around Mic). After a full charge Roger On v2 has a transmitting time of around 8 hours and will transmit to a distance of up to 25 metres in free field, but less with objects in the way.
Phonak Roger On v2 is supplied with a USB-C charging lead, a docking station, a lanyard for use when neck worn, a 3.5mm to USB-C analogue audio cable, a case and a User Guide.
This product attracts a two year RTB (Return to Base) manufacturers warranty which you can extend to five years for an extra fee of £150.00, please ask if required.
If you are unsure about anything else please contact us.