Phonak Roger NeckLoop 03 Band – £162.00
Phonak Roger NeckLoop 02 Band – £300.00
---

N.B. This product MAY be eligible for supply to UK customers as a Zero Rated VAT product, please read this page carefully before choosing whether to pay for your purchase at Zero Rate of VAT or including VAT from the drop down box above. If you feel you are eligible for Zero Rate of VAT for this product you MUST complete the VAT declaration before we can ship the product, not doing so will delay shipment.
If for personal use UK customers may be able to purchase zero rated with no VAT added;
Phonak Roger Neckloop 03 Band – £135.00
Phonak Roger Neckloop 02 Band – £250.00
---
**At this time we only ship this item to UK postal addresses, tracked and insured shipping costs are included in the price and tracking details are emailed to you when we ship.
Product Code for Phonak Roger Neckloop 03 Band = 056-4005-P5110
Product Code for Phonak Roger Neckloop 02 Band = 056-4004-P5210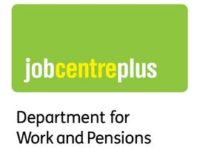 N.B. If your order is related to an Access to Work Claim, before placing an online order please contact us first with details.
The process of supplying equipment through an Access to Work claim is different from a personal purchase and we would want to ensure that everything goes smoothly and all paperwork is processed efficiently.
Phonak Roger NeckLoop is a universal receiver compatible with any hearing aid or cochlear implant with a T-coil. (from Phonak or any other manufacturer). Just turn on your Roger NeckLoop and use the display and battery level indicator to easily see the status of the receiver. Roger Neckloop replaces Roger Mylink.
Bringing conversations closer – Phonak Roger NeckLoop is worn around the neck by adults, students and children above 8 years old to give access to the complete Roger microphone portfolio and the benefit of Roger technology in noisy situations and over distance. Roger NeckLoop brings conversations closer.
Designed for everyday use – With its light weight and detachable neck loop in two lengths, it is comfortable to use for both adults and children. Once connected to a Roger microphones it stays connected. Just switch it on and it lasts for 10 hours. Roger Neckloop uses a USB C interface for charging and digital output, an easy to read display and a 3.5mm headphone audio output.
Phonak Roger NeckLoop can be used together with Roger microphones and it is compatible with hearing aids, BAHA's and cochlear implants with a T-coil, independent of the hearing device brand. Improved hearing performance with Phonak Roger – Roger technology provides better speech understanding over distance and noise.
This product attracts a two year RTB (Return to Base) manufacturers warranty which you can extend to five years for an extra fee of £150.00, please ask if required.
If you are unsure about anything else please contact us.