Phonak Roger Multimedia Hub – £245.00 ex VAT – £294.00 inc VAT

N.B. This product MAY be eligible for supply at a zero rate of VAT. If applicable you can select this option at checkout stage, make a simple declaration, and the VAT element at its current rate will be removed from the purchase price reducing the purchase cost substantially. N.B. Eligibility of zero rated supply is dependent on being a UK resident and the purchase must be for personal (not business) use and paid from personal funds. More details are available on the checkout page.
**At this time we only ship this item to UK postal addresses, tracked and insured shipping costs are included in the price and tracking details are emailed to you when we ship.
Product Code = 052-3299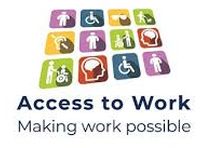 N.B. If your order is related to an Access to Work Claim, before placing an online order please contact us first with details.
The process of supplying equipment through an Access to Work claim is different from a personal purchase and we would want to ensure that everything goes smoothly and all paperwork is processed efficiently.
Phonak Roger Multimedia Hub can be connected to any multimedia device used in the classroom ranging from smartboards and TVs to computers and videos, and also supports mixed (teacher and audio) listening.
Features
3.5mm jack for connection to audio devices
Obvious On/Off and Mute
Classroom broadcasting: for use when the Roger user needs to hear the audio source
Independent listening: for use when a child needs to listen to an audio course independently
Phonak Roger Multimedia Hub works with Roger 02 band receivers and is supplied with a UK mains charger, micro USB lead for charging, 2 x 3.5mm audio cables, 1 x audio splitter.
This product attracts a two year RTB (Return to Base) manufacturers warranty which you can extend to five years for an extra fee of £150.00, please ask if required.
If you are unsure about anything else please contact us.