Phonak Roger Focus II Receiver (Rechargeable Version) – £645.00 ex VAT – £774.00 inc VAT
Phonak Roger Focus II-312 Receiver (312 Battery Version) – £510.00 ex VAT – £612.00 inc VAT

N.B. This product MAY be eligible for supply at a zero rate of VAT. If applicable you can select this option at checkout stage, make a simple declaration, and the VAT element at its current rate will be removed from the purchase price reducing the purchase cost substantially. N.B. Eligibility of zero rated supply is dependent on being a UK resident and the purchase must be for personal (not business) use and paid from personal funds. More details are available on the checkout page.
**At this time we only ship this item to UK postal addresses, tracked and insured shipping costs are included in the price and tracking details are emailed to you when we ship.
Product Code for rechargeable version (Roger Focus II) = 056-3006-xx where xx is the colour code – M6 (Lava Red), M7 (Blue Ocean), M8 (Majesty Purple), Q2 (Electric Green), Q3 (Caribbean Pirate), T3 (Precious Pink), T7 (Alpine White), P6 (Silver Gray), P8 (Velvet Black) and H0 (Beige).
Product Code for 312 battery version (Roger Focus-312) = 056-3005-xx where xx is the colour code – P6 (Silver Gray) and P8 (Velvet Black).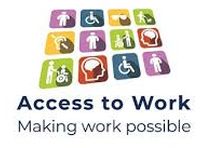 N.B. If your order is related to an Access to Work Claim, before placing an online order please contact us first with details.
The process of supplying equipment through an Access to Work claim is different from a personal purchase and we would want to ensure that everything goes smoothly and all paperwork is processed efficiently.
Phonak Roger Focus II – because everybody deserves the chance to focus – Appropriate for children and adults with normal hearing who struggle to understand in noisy environments. Wireless systems such as Phonak Roger Focus II have been proven to help with unilateral hearing loss auditory processing disorders and autism spectrum disorder.
Phonak Roger Focus II is an easy-to-use product that sends the speaker's voice directly into the wearer's ears.
Cuts out distracting noise
Improves speech understanding by an average of 53%
Is a lightweight, discreet behind-the-ear receiver
Has a volume control
Is water and dust resistant (IP57)
Available as a rechargeable or battery driven model
Phonak Roger Focus II – how it works – the speaker uses a Phonak Roger transmitter, while the wearer has discreet Phonak Roger Focus behind-the-ear receivers. The microphone 'hears' and clarifies the speaker's words, before sending the instructions directly to the Phonak Roger Focus receivers and into the wearer's ears.
The rechargeable version ships with a charging unit and costs more to purchase than the 312 battery version, the extra cost is offset to a degree because you do not then need to purchase batteries to power it along with the convenience aspect.
This product is usually supplied as a pair of Phonak Roger Focus II receivers and also a Phonak Roger transmitter is required (you will need to order a transmitter too). When you select the colour of the Roger Focus II receiver(s) and VAT status from the drop down menus you will also need to select whether you need one receiver or the more usual two (underneath the price displayed), and then go to the Phonak Roger transmitter page and purchase one from there.
This product attracts a two year RTB (Return to Base) manufacturers warranty which you can extend to five years for an extra fee of £150.00, please ask if required.
If you are unsure about anything else please contact us.