Phonak Roger Clip-on Mic – £310 ex VAT – £372.00 inc VAT

N.B. This product MAY be eligible for supply at a zero rate of VAT. If applicable you can select this option at checkout stage, make a simple declaration, and the VAT element at its current rate will be removed from the purchase price reducing the purchase cost substantially. N.B. Eligibility of zero rated supply is dependent on being a UK resident and the purchase must be for personal (not business) use and paid from personal funds. More details are available on the checkout page.
**At this time we only ship this item to UK postal addresses, tracked and insured shipping costs are included in the price and tracking details are emailed to you when we ship.
Product Code = 052-3294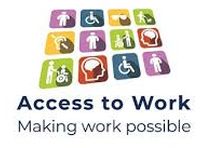 N.B. If your order is related to an Access to Work Claim, before placing an online order please contact us first with details.
The process of supplying equipment through an Access to Work claim is different from a personal purchase and we would want to ensure that everything goes smoothly and all paperwork is processed efficiently.
Phonak Roger Clip-on Mic is an easy-to-use wireless microphone that enables people with hearing loss to enjoy effective one-to-one communication in loud noise and over distance.
This discreet shirt-worn accessory is used by the partner of the hearing aid user. It is fully automated and boasts game-changing Roger speech-in-noise performance. Phonak Roger Clip-on Mic can be used as a standalone microphone or alongside other Phonak Roger Clip-on Mics or the Roger On. It can also be used to listen to TV and multimedia.
The features of Phonak Roger Clip-on Mic include;
Proven Roger speech-in-noise performance
Advanced microphone beamforming
Multiple microphone use in a network
Audio input for connection to multimedia devices
Operating time: 6 hours
Operating range: 10 meters / 33 feet (typical) 20 meters / 66 feet (ideal conditions)
Phonak Roger Clip-on Mic will only work with one pair of Roger ear level receivers or one Roger Neckloop, if you expect to use a Roger transmitter to broadcast to multiple receivers or want to be able to use a Roger transmitter in any other way besides to hear one person via the Phonak Roger Clip-on Mic attached to their lapel please select the more flexible Roger On.
We see the Phonak Roger Clip-on Mic more as an addition, a little helper for the Roger On rather than as a standalone device.
Phonak Roger Clip-on Mic is supplied with a docking station, UK wall plug with USB to MicroUSB charging lead, a storage pouch, a lanyard for use when neck worn, a 3.5mm to 3.5mm audio cable, a 3.5mm to MicroUSB audio adaptor cable, red and white Phono plugs to 3.5mm audio adaptor cable and a User Guide.
This product attracts a two year RTB (Return to Base) manufacturers warranty which you can extend to five years for an extra fee of £150.00, please ask if required.
If you are unsure about anything else please contact us.