Living with Tinnitus – £795 ex VAT for six consecutive hour long 121 sessions
Product Code = LWT001
Our Living with Tinnitus Course is a comprehensive person centred approach to dealing with the problem of tinnitus.
Many people suffering with tinnitus feel that it has taken over their life. The aim of the course is to empower you to put tinnitus back in its place – as just a minor part of a full and rich work experience.
Delivered via a video link (Zoom or MS Teams) the course is offered as 6 one-to one hour long sessions delivered over 6 consecutive weeks (if possible). Between sessions you will have a variety of exercises to complete to reinforce what you have learnt so far.
There is no single magic bullet with tinnitus. Every individual suffering from tinnitus needs a different approach. Our course content will be tailored to you and your specific tinnitus challenges. The therapist will work at your speed and adapt the content as appropriate to get the best results within a short number of weeks.
The content of the course is a compassionate, flexible and responsive blend of coaching strategies, mindfulness techniques, CBT, education and self advocacy with the aim of creating a lasting reduction in the impact tinnitus has on you and your life.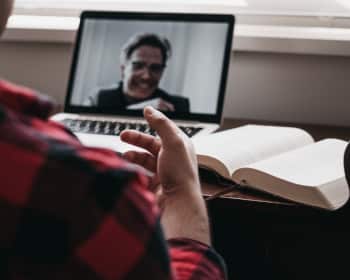 To measure the impact of the course on your tinnitus experience we ask you to complete a Tinnitus Reaction Questionnaire at the beginning of each session. This measures the effect of tinnitus on lifestyle, sleep, mental health, coping in the workplace and general wellbeing since your last session.
Clients who have completed the Living with Tinnitus Course report lasting physical and psycological benefits including;
an increased ability to accept their tinnitus
more resilience in coping mentally and physically with tinnitus spikes
greater enthusiasm for life and in the workplace, even with tinnitus
improved self confidence, less anxiety and more assertiveness
In our experience, once the course is completed, you to notice a substantial reduction in the distress caused by tinnitus.
Tinnitus Awareness Workshop – £395 ex VAT
Product Code = TAW001
It is very common for work colleagues of someone struggling with tinnitus to have a poor understanding of what tinnitus is, how distressing it can be, and how they can help.
That's why to complement our 1-2-1 tailored Living with Tinnitus Course, we also recommend the Tinnitus Awareness Workshop.
Aimed at managers and colleagues of the employee suffering with tinnitus, the workshop is an opportunity to understand both the challenges the employee faces, and how best they can support them in the work environment.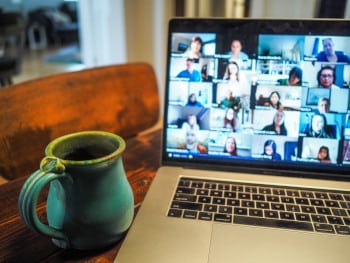 Topics covered include;
What tinnitus is
How it can impact on those suffering from it
How it is treated
The challenges it presents
How tinnitus impacts on the individual
How you can help that person
How to learn more about tinnitus
The workshop takes 2 hours in all and is offered via a video link (Zoom or MS Teams).
The first half hour the therapist will carry out a detailed conversation with the tinnitus sufferer, understanding what tinnitus means for them and how to present this to their work colleagues. Depending on the employee's preference this information may be presented with reference to the individual, or part of a more general overview.
The employee's colleagues then join the video call for 1.5 hours. The workshop is interactive, so we strongly recommend attendees keep their cameras and microphones on during the session.
For the employee and their colleagues to get the most from the workshop we recommend between 5 and 10 colleagues attend.