Phonak Roger Select Transmitter – £750.00
Phonak Roger Select IN Transmitter (For Phonak Marvel / Paradise / Nathos Nova Hearing Aids ONLY) – £1434.00
---

N.B. This product MAY be eligible for supply to UK customers as a Zero Rated VAT product, please read this page carefully before choosing whether to pay for your purchase at Zero Rate of VAT or including VAT from the drop down box above. If you feel you are eligible for Zero Rate of VAT for this product you MUST complete the VAT declaration before we can ship the product, not doing so will delay shipment. (If for personal use UK customers may be able to purchase Roger Select ex VAT at £625.00 and Roger Select IN ex VAT at £1195.00)
---
**At this time we only ship this item to UK postal addresses, tracked and insured shipping costs are included in the price and tracking details are emailed to you when we ship.
Product Code – Phonak Roger Select Champagne = 052-3471-000P5
Product Code – Phonak Roger Select Graphite Grey = 052-3471-000P7
Product Code – Phonak Roger Select Pearl White = 052-3471-000W3
Product Code – Phonak Roger Select IN Champagne = 056-3002-P5
Product Code – Phonak Roger Select IN Graphite Grey = 056-3002-P7
Product Code – Phonak Roger Select IN Pearl White = 056-3002-W3
*Please note that the IN version of Roger Select is compatible ONLY with privately supplied Phonak Marvel and Paradise hearing aids along with NHS issued Phonak Nathos Nova. It comes preloaded with 2x Roger receivers which can be transferred across to your Phonak hearing aids by your local hearing specialist. We strongly advise you to read this page if you are thinking about purchasing the IN version of a Phonak Roger transmitter and then check with us before purchase.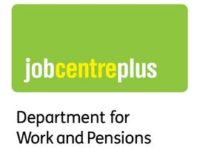 N.B. If your order is related to an Access to Work Claim, before placing an online order please contact us first with details.
The process of supplying equipment through an Access to Work claim is different from a personal purchase and we would want to ensure that everything goes smoothly and all paperwork is processed efficiently.
Phonak Roger Select is specifically designed to help boost your hearing performance and keep you at the heart of the conversation. What makes Roger Select so unique is its innovative MultiBeam Technology that allows you to hear regardless of where a voice is coming from.
Improves speech understanding – By utilizing multiple microphones in six directions, speech is covered in a 360° listening radius. Understanding group conversation in background noise is 61% better than with hearing aids alone.
Feel part of the whole conversation – Placed in the center of a table, it automatically selects the person who is talking and seamlessly switches from one talker to another.
Be in control and stay connected – In situations where multiple conversations take place, select the person or conversation you want to focus on with a single manual touch.
Capture every single precious moment – Simply clip it on clothing or hang it around the speaker's neck to capture moments that matter most.
Make wireless phone calls and enjoy listening to TV – Roger Select features wideband Bluetooth® for phone calls.  You can also enjoy listening to the TV or multimedia devices such as music players and computers.
*Please note
that Roger Select is a transmitter, and as such needs
Roger receiver(s)
also to work, a Roger Select will not transmit directly to hearing aids without Roger receiver(s) in the equation. Please read
this page
if unsure.
Phonak Roger Select can also be used alongside other Roger transmitters in a microphone network. (Not Touchscreen Mic, Pass-around Mic, Inspiro). After a full charge Roger select has a transmitting time of around 8 hours and will transmit to a distance of up to 20 metres in free field, but less with objects in the way.
Phonak Roger Select is supplied with a docking station, UK wall plug with USB to MicroUSB charging lead, a storage pouch, a lanyard for use when neck worn, a magnetic clip to attach to clothing, a 3.5mm to MicroUSB audio adaptor cable, a Toslink to optical 3.5mm audio adaptor cable and a User Guide.
This product attracts a two year RTB (Return to Base) manufacturers warranty which you can extend to five years for an extra fee of £150.00, please ask if required.
If you are unsure about anything else please contact us.