Phonak Roger Pen and Roger Mylink 03 Bundle – REDUCED Special Bundle Price – £714.00

---

N.B. This product MAY be eligible for supply to UK customers as a Zero Rated VAT product, please read this page carefully before choosing whether to pay for your purchase at Zero Rate of VAT or including VAT from the drop down box above. If you feel you are eligible for Zero Rate of VAT for this product you MUST complete the VAT declaration before we can ship the product, not doing so will delay shipment. (If for personal use UK customers may be able to purchase ex VAT at £595.00 – REDUCED Special Bundle Price)
---
**At this time we only ship this item to UK postal addresses, tracked and insured shipping costs are included in the price and tracking details are emailed to you when we ship.
Product Code = PRPMNP03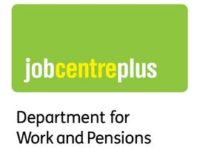 N.B. If your order is related to an Access to Work Claim, before placing an online order please contact us first with details.
The process of supplying equipment through an Access to Work claim is different from a personal purchase and we would want to ensure that everything goes smoothly and all paperwork is processed efficiently.
One of our most popular low cost combinations of Phonak Roger products, brought together into a simple bundle for ease of ordering.This bundle is suitable for any hearing aids that have a telecoil facility regardless of brand, including some 'in the ear' models.
A really good lower cost means of getting the best and most sophisticated solution. One of our most popular combinations of Phonak Roger products, brought together into a simple bundle for ease of ordering.
N.B. this bundles specifies an 03 band receiver. If there is any possibility the equipment will be used in educational situations 02 band will probably be more suitable for maximum compatibility with equipment used there. If unsure ask for details.
Roger Pen is an ideal transmitter for older children and adults who need to link into various types of modern technology. The Roger Pen+ is Bluetooth enabled and so links perfectly with mobile phones. It also includes automatically adjusting microphone settings that are great for dealing with background noise, in school, in meetings and speaking to people at a distance.
Roger MyLink is very simple to use around the neck FM receiver and is compatible with all hearing aids with a telecoil – even 'in the ear' products. As a neck worn loop device this product is not recommended for younger children.
---
Onsite Setup and Training Pack – The equipment we supply is quite straight forward to get set up and running, however, sometimes an on site visit is required. If that is the case we can offer on site set up and training, our fee covers up to a half day of our expert's time to spend with you. (It is unlikely you would need all that time but if you do our expert is available to spend the time to ensure you are up and running and fully confident) – click here for details.
If you are unsure about anything else please contact us.