Phonak Roger Pen IN Transmitter (For Phonak Marvel / Paradise Hearing Aids ONLY) – £1269.60
---

N.B. This product MAY be eligible for supply to UK customers as a Zero Rated VAT product, please read this page carefully before choosing whether to pay for your purchase at Zero Rate of VAT or including VAT from the drop down box above. If you feel you are eligible for Zero Rate of VAT for this product you MUST complete the VAT declaration before we can ship the product, not doing so will delay shipment. (If for personal use UK customers may be able to purchase ex VAT at £1058.00)
---
**At this time we only ship this item to UK postal addresses, tracked and insured shipping costs are included in the price and tracking details are emailed to you when we ship.
Product Code = 056-3003-T4 (for Sterling Silver)
Product Code = 056-3003-P9 (for Ruby Red)
Product Code = 056-3003-T5 (for Petrol Blue)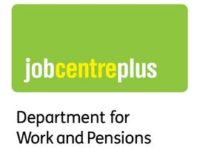 N.B. If your order is related to an Access to Work Claim, before placing an online order please contact us first with details.
The process of supplying equipment through an Access to Work claim is different from a personal purchase and we would want to ensure that everything goes smoothly and all paperwork is processed efficiently.
Phonak Roger Pen is a universal, cutting-edge wireless microphone that helps people with a hearing loss to understand more speech when in noise, in reverberant environments and listening over distance.
Designed with discretion in mind Phonak Roger Pen never looks out of place when in use. Phonak Roger Pen features adaptive wireless transmission and fully automated settings. You can also connect wirelessly to TV and landline telephones, computers, MP3 players, hifis etc). Anything that has an analogue audio output it should be possible to incorporate into a Phonak Roger system.
Phonak Roger Pen has some very smart technology built in which adapts the microphone mode automatically based on how it is held or placed;
Conference Mode – In a meeting or sat around a table for instance, place Phonak Roger Pen in the middle of the table and it recognises that it needs to go into an omni microphone mode. Effectively Phonak Roger Pen creates a 'bubble' around the table, as people around the table speak the Roger Pen picks up their voices and wirelessly transmits them straight into the wearer's hearing aids via Roger receivers.
Reporter Mode – In a noisier environment, or if the first situation becomes a little noisier, you can pick up Phonak Roger Pen and point it towards the person you need to hear the most. Phonak Roger Pen detects this has happened and almost immediately goes into a directional mode, focusing on and enhancing the voice you need to hear and at the same time markedly reducing the background noise you don't want to hear. This change from omni mode to directional mode is almost startling the first time you experience it, it works so well at overcoming background noise and enhancing speech.
Lanyard Mode – Hang Phonak Roger Pen around the neck of the person you want to hear (with the lanyard cord provided) in the toughest listening environments you encounter and it goes into a super directional microphone mode. This mode is particularly effective if you are some distance away from the speaker, 10 metres is easily achieved (and up to 20 metres in ideal conditions with no obstructions).
Using Phonak Roger Pen in the right way can give a hearing aid user a very distinct hearing advantage over a normally hearing person in a number of scenarios, now that is clever technology!
*Please note that Roger Pen IN is compatible ONLY with Phonak Marvel hearing aids. It comes preloaded with 2x Roger receivers which can be transferred across to your Phonak Marvel hearing aids by your local hearing specialist. We strongly advise you to read this page if you are thinking about purchasing.
Phonak Roger Pen IN can also be used alongside other Roger Clip-On Mics and Roger Pens in a microphone network.
The features of Phonak Roger Pen include;
Proven Roger speech-in-noise performance
Fully automatic microphone mode selection
Manual microphone mode option
Advanced microphone beamforming
'Zoom into' soft voices in quiet and over distance
Audio input for connection to multimedia devices
Multiple microphone use in a network
Operating time: 7 hours
Available in three colours – Light Sterling (silver), Ruby (red) and Petrol (blue). Silver is by far the most popular.
Phonak Roger Pen IN is supplied with a docking station, UK wall plug with USB to MicroUSB charging lead, a storage pouch, a lanyard for use when neck worn, a 3.5mm to 3.5mm audio cable, a 3.5mm to MicroUSB audio adaptor cable, red and white Phono plugs to 3.5mm audio adaptor cable and a User Guide.
This product attracts a two year RTB (Return to Base) manufacturers warranty which you can extend to five years for an extra fee of £150.00, please ask if required.
If you are unsure about anything else please contact us.