Should I choose 02 band or 03 band and why? If you will be using a Phonak Roger X universal receiver with a cochlear implant you need to select an 02 Band receiver. If there is a possibility that the equipment will be used in an educational setting, or used with Roger Touch Screen Mic or Inspiro transmitters, Soundfield etc, you should choose universal and integrated receivers based on 02 Band.
However if there is no educational aspect where you might need to use the equipment, if the equipment could be classed as 'stand alone' (not to be used with other Phonak Roger users and equipment) and if you are going to be using Roger Pen and / or Roger Clip-on Mic as transmitters (as opposed to Roger Touch Screen Mic or Inspiro transmitters, Soundfield etc) you are safe to order receivers based on the 03 band.
As a rough rule of thumb, if the user is under 18, 02 band will probably be most suitable, if over 18 and for personal use / in the workplace etc you are most likely to require receivers based on the less expensive 03 band.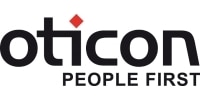 N.B. With Oticon branded BTE (behind the ear) hearing aids we advise that you select Roger X 02 Band receivers. Phonak Roger X 03 band universal receivers when used with Oticon hearing aids tend to be a little quiet, with 02 band receivers we can adjust the levels appropriately before shipping to take account of this factor. This advice only refers to Oticon branded BTE hearing aids, other brands are unaffected.
Please don't hesitate to contact us if you need any clarifications.